Why digital backbones drive
cultural change in the workplace
Being in an organisation that feels "stuck" is not enjoyable for anyone. We feel disempowered when we must comply with practices that don't match our own values. So, how do we break the mould? How do we exercise autonomy in achieving cultural change for the better? How do we go about driving meaningful change?
Leveraging a broad range of experience in business (management, consulting, marketing, and sales), I have helped drive business transformation through a digital-first methodology. I believe that technology is at the crux of true cultural transformation. By applying software technology for task automation, process consistency, and information reporting to remove needless effort, you can dramatically improve your workplace culture. Workplace culture encapsulates the way decisions and collaboration are implemented, and how people feel in the workplace as a result of these processes.
Pierlite has a drive to transform company culture through integrating technology into the core of the business. With an aim to transition to Industry 4.0, we believe that technology is a key resource to improving our company culture, for not only our staff, but also for our customers. My team and I work to enact innovation, efficiency, and transparency, and these efforts then empower customers through our advancement of wellbeing and education. While technology can sometimes be a resource that's feared by employees, it's actually a critical component to not only business success, but real, transformative cultural change.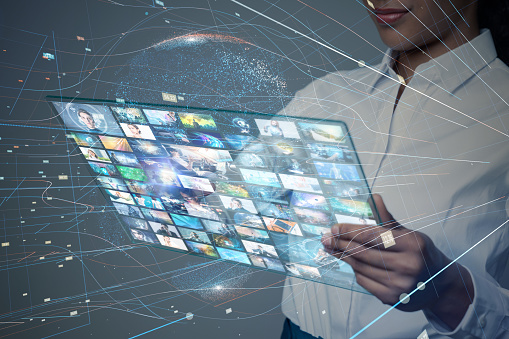 Why would businesses want to change their culture?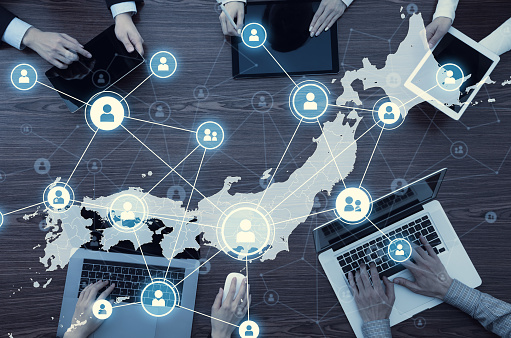 A workplace's culture plays a significant role in determining a business's overall success. When you create an environment that not only encourages, but empowers employees to work hard and achieve ambitious goals, it facilitates business growth and enables you to thrive. As people alter their values and perspectives in response to industry and market shifts, workplace cultures need to adapt to remain in alignment.
You must recognise the symptoms that arise when a cultural change is long overdue. But you should also aim to diagnose a poor workplace environment before you see some of the major ramifications such as low productivity, poor business growth, and an increase in employee departures. Once these occur, it can sometimes be too late to alter your business culture to one that encourages efficiency and employee retention.
Signs of a negative workplace culture aren't always obvious to everyone, especially if you've worked within one your entire career. It's also not often that your employees will go out of their way to tell you that they are miserable, so it remains important for you, as a strong leader, to keep your finger on the pulse of your business's operations and employee's wellbeing. Monitoring how your employees interact with one another, registering how well KPIs are managed, and consistently asking for feedback are some ways that you can track your company culture. By keeping tabs on these aspects of your business, you'll also find it easier to discover the unconscious values that motivate your workplace.
Motivation to change a workplace's culture should be rooted in ethical intentions that are geared towards improving business function. You know that you have successfully changed your workplace's culture for the better when people are encouraged to take the values of the business seriously. Here, at Pierlite, we have a set of values that our leaders and teams all attempt to emulate daily. From going above and beyond to encouraging transparency, our values are aligned with the company culture we want to create.
Many benefits come with driving cultural change in the workplace. From elevating morale and improving employee retention, to reducing stress and encouraging greater creativity, changing your workplace culture has a stark impact on your team. When the people who work with you feel better, it improves performance and generates innovations that can revitalise your brand's image. When real and meaningful cultural change has been created, you can see tangible differences in the way your business maintains its productivity levels.
Cultural change is no overnight fix. It requires ongoing feedback and a willingness to challenge the embedded notions of the organisation.
A recent intelligence workplace report conducted by a global technology services company, found that 86.6% of organisations believe that future workplaces will be built around employee enablement. Empowering employees is exactly what we, at Pierlite, aim to do by creating a robust and transparent digital backbone.
With a background in design technology for engineering and architecture, I entered Pierlite with a good understanding of the available technology that can help improve business efficiency. With the expert knowledge of my team, we have been able to help build a strong digital backbone supporting Pierlite's desire for cultural change.
At Pierlite, my team and I have replaced time-consuming manual processes with digital technologies that enable employees to exercise greater efficiency. Recognising the power of technology to benefit not just Pierlite but also customers was a breakthrough in helping to transform the workplace culture. Technology has enabled greater transparency of data. This is what has helped lead Pierlite to become a strong and resilient business that values collaboration and teamwork.
A foundational element for success for any business is a solid CRM with clean data, that's used correctly. Our Business Systems team works continuously to review and refine our CRM environment, adapting to current market and departmental requirements. When you have clean and actionable data, you can do so much more in terms of engagement with your client base.  We have made our data accessible based on employee function, removing superfluous information and screen clutter. This enables the team to make informed timely decisions, irrespective of their position.
Additionally, you need good business and data analytics – the ability to track performance live, spot trends, and take pre-emptive measures as opposed to historical snapshots and decisions based on old data. For us, that meant standardising company analytics and reporting within Power BI. This has removed our reliance on emails and manual Excel reports and PDFs. The data and analytics is now available for everyone to access at, or near, real-time from their computer or mobile device.
Utilising technology to make our teams' jobs easier and more streamlined has helped improve their job satisfaction. Mundane tasks can now be completed quickly, easily and without fuss. The more satisfied your employees are, the better your workplace culture will be.
By adopting this digital-first approach, we can now create exciting new business practices. Technology empowers innovation and enables greater transformations. By rebuilding our digital back end, we now have the opportunity to integrate and develop our front end. We have the opportunity to create new innovations such as artificial intelligence (AI) technologies, improve customer engagement processes, and enable more integrated product design and development practices. Building a digital ecosystem allows us to serve our customers in new and fresh ways. Technology can offer excitement and allow staff to be more creative in their roles.
By integrating these technologies, we have helped create a strong digital backbone for Pierlite. What we have built at the back end is the engine of the business. With more data transparency, collaboration, and innovation, we have been able to thrive, helping to drive cultural change.
It has also empowered us to consistently improve, as we can now easily develop new products because the design metadata is digitally captured and stored centrally. This improves transparency so that stakeholders outside, for example, engineering can (with relevant authority) access data that was previously locked away and unable to be re-used or re-purposed. This means no duplication of design effort moving forward.   
When our engineering teams have completed their tasks, the data is instantly accessible in an appropriate format to our category, marketing, and sales teams. This means we automatically have the content required to begin work on our supporting marketing collateral as well as provide technical content to clients. Technology has enabled our teams to work without excessive manager oversight and with great collaboration, empowering them to do their jobs better and more easily. Technology and our digital-first approach are what has enabled us to lead cultural transformation across the workplace.
The main element driving these digital changes was the need for agility. Transferring the business to a digital landscape provides people with the vehicle to improve. This is how cultural change occurs. You need to give people vehicles to change, otherwise, your business will remain set in its ways. By removing the barriers to data, we have ensured our staff are served with the important information and are no longer required to create static reports that often are not a good use of their time. Through providing our teams with the tools to change, they can better align with the vision and mission of our business.
Throughout my career, I've learnt that the first step to driving change is understanding the underlying values and attitudes that characterise the organisation. From there, areas that have accumulated negativity, whether it be stagnancy or bullying behaviour, can be identified. To rectify workplace culture, spend time talking with and involving people, managers, and employees alike. You should also create a code of ethics that inspire the business in the direction it needs to go.
Senior management may desire technological and cultural change, but often may not know how to execute or understand the technology available. This makes it hard to deliver on a program of improvement and creates an inability to identify aspects of the business that need improvement. Traditionally, management would issue an edict on the initiative they want to pursue and delegate to their staff to deliver the required change. This is a dangerous approach, as if those being delegated to do not have a vested interest in delivering the change, do not have an understanding themselves of the technology spectrum, or do not understand the requirements to scope and deliver the initiative, it won't be a successful cultural change.
Having the management directive and mandate is critical. But it is also beneficial to get fresh or external eyes to come in, that aren't clouded by bias or emotion, to understand inefficiencies and question why things are done certain ways or are disconnected. You need someone that can join the dots between organisational governance and operational governance and stitch the two together. This is one important way that your business can drive cultural change.
Workplace culture can't be changed through training alone. The senior management team need to act in a manner that reflects the values of their company. If they do this, the company's values will be reinforced by the behaviours of all employees and management. Change has to come from the top. Everyone needs to live and breathe the new culture, allowing the company's values to guide sound decision-making.
A lack of openness and transparency leads to a disconnection between the intended goal and the practical execution. It hinders productivity and cohesion within the business. I encourage any manager to spend time talking with everyone in your business and go beyond your own team to understand the business holistically. Aim to obtain a clear picture of how things are working, as well as what is working and what can be improved.
What you often find are silos of duplicated activities that are outdated and no longer serve the business, and practices that are often laborious for those having to do them. This is why it is so important to understand the flow of your data. 
A simple means to break down these silos, that doesn't require any technology or investment, is language. In our situation, not only did we have siloed teams, but we had siloed regions. We started to change our internal verbal and written language to be more inclusive, and we began to hold team meetings that included stakeholders of other teams. The direct outcome of this has been direct and immediate success. Suddenly, everyone understands why certain processes need to change. This enables everyone to buy into the tasks of making it happen. This promotes team engagement ,which in turn facilitates an environment for change. Everyone needs to be on the same page to drive cultural change in the workplace.
Improving collaboration in the business has allowed Pierlite to explore new technologies that can further promote cultural change. Businesses should look to remove duplicated and disconnected systems by integrating a range of processes that encourage transparency across departments. At Pierlite, transparent data has helped us innovate, not only in product or solution related technology enhancements, but also internally with improved systems and processes. Our digital-first approach has empowered Pierlite to achieve more as an integrated team.
Digital backbones enable greater transparency between teams – unlocking data and knowledge otherwise trapped in silos. When everyone understands what role their colleagues are playing, a business is better equipped to initiate change.
Innovation: Moving beyond old school politics
Unique perspectives and goals are important because diversity of thought encourages innovation. However, diversity of thought isn't enough by itself, you also need upper management to perform actions that encourage cultural change. A recent Accenture study found that over 90% of executives believe innovation is critical to business success. I am not surprised by this because I have seen how innovative thinking aids longevity and business growth.
To encourage innovation, you need to first encourage out-of-the-box thinking. Give employees space to work on subjects that inspire them. Top executives in leading global companies are doing this. The founders of Google, Larry Page and Sergey Brin, have explained why they encourage their employees to spend 20% of their time working on what they think will most benefit Google. This workplace culture saw key developments, such as Google News and Gmail, which have become part of the digital landscape we all use today.
However, there are still some misconceptions around the potential of IT functions to truly revolutionise the workforce. Deloitte's 2018 global CIO survey reveals that CIO's and other technology leaders still perceive IT as a department that takes orders, rather than a business driver. My team and I have demonstrated the great potential of digital technologies through our innovation efforts. We have successfully implemented key developments and established technological advancements, which benefit the productivity and efficiency of every department in Pierlite. This is one of our core cultural changes: increasing the prevalence of technology in Pierlite's daily functions to expand our capabilities and enable long-term growth.
Some examples of what we have achieved so far involve the introduction of 3D printing for rapid prototyping, developing the Pierlite Connect ecosystem, and working with our IT team to shift our data structure from siloed local servers to a more flexible cloud technology. These are only a few examples, but they demonstrate how we are transitioning from manual processes to a more elevated and technologically advanced system. While the transition phase of cultural change is sometimes challenging, as altering any behaviour is, these developments are helping to empower our team and customers.
Digital backbones are imperative to cultural transformation. It's difficult for teams to get things done without digital support because data transparency allows for greater agility. But you must persevere to see the change through. Change is more than a marketing tagline. It needs to come from the top down if it is to have any long-lasting effects.
From my experience, setting KPIs are effective in ensuring everyone follows through and implements desired workplace changes. Uniting everyone with the desire to drive cultural change in the workplace revitalises employee engagement. Gallup Research, a global analytics and advice firm, have found that engaged workgroups are 18% more productive.
When you invest in wellbeing operations, like R U OK? Day, and invite people to contribute to the development of company values, cultural change occurs. As people start witnessing changes, they're more encouraged to continue nurturing the new cultural paradigm.
At Pierlite, we take great pride in how we treat everyone as an equal. We understand that you need a hierarchy to maintain cohesion, but we invite every single employee to make decisions, not just leaders. We're all about effective collaboration that promotes fairness, respect, and equality.
Digital backbones drive cultural change in the workplace. It encourages greater efficiency, improves transparency, and increases opportunities for innovation. What do you do to drive cultural change in your workplace?
Lydell Stokes – General Manager Future Markets, Pierlite.