A global brand in professional and consumer lighting
Signify products carrying the Philips brand cover the complete range of lighting applications, from home, office, and industry to street lighting, horticulture, sports, and more.
Philips is one of the world's most trusted lighting brands. Since 1891, Philips has been synonymous with high-quality, reliable, innovative technology that improve people's lives.
The Philips brand is licensed to Signify, world leader in lighting, for lighting products and services. Philips is Signify's primary brand for lamps, luminaires, and other lighting products for both professionals and consumers. Today Philips is recognized as the leading brand in lighting. Our Philips portfolio includes many innovative sub-brands like Philips Hue for smart homes.

Interact is our secure, scalable IoT platform that collects and shares data back and forth between connected light points, sensors and devices embedded in Interact connected lighting systems.

We set creative minds free to explore the unique power of light. Our advanced lighting solutions inspire memorable experiences, create beauty, attract crowds, build brands, and get results. Through our innovations, we're unlocking the extraordinary potential of light to inspire brighter lives and create a better world.

Philips Hue is an easy, inspiring, and comprehensive smart home lighting system. We create light that is designed to make life easier, more secure and more comfortable. Light designed to help you feel better. Light that sweetens the ambiance and intensifies the experience. We make home lighting more enjoyable, personal and inspiring.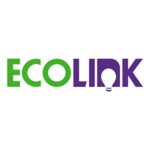 EcoLink vision is to provide quality lighting for all our customers at a cost-effective price.

We see value in our customer's preferences and keep up with market trends. EcoLink is the missing link for the sparky who wants a no fuss solution that's packed with value!