ENERGY EFFICIENT
FUTURE
J6 - New LIghting Benchmark for Australia
Changes to J6 will shake up the way
spaces are illuminated
The biggest overhaul in recent years under the Energy Efficiency provision is here. Changes to sectiont J6 (Artificial Lighting & Power) of the National Construction Code will reduce the illumination power density (w/sq m) allowed in new buildings.
The new provisions were effective 1 May 2020, although they can be applied voluntarily between 1 May 2019 and 1 May 2020.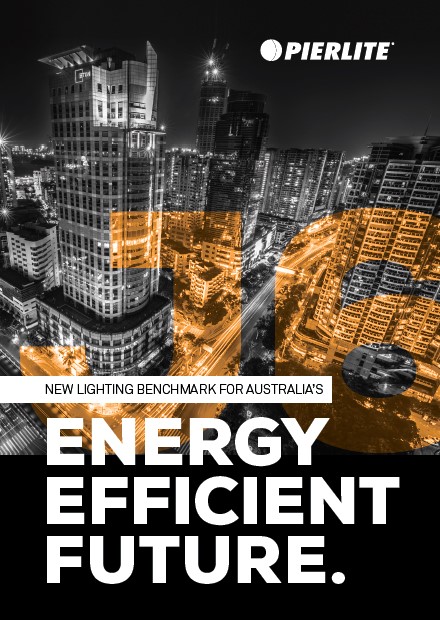 Reductions in the IPD ( watts/sq m) allowances for lighting of 50% or greater for many areas
will encourage the use of more efficient, better quality lights.
A component of J6 encourages use of better colour rendering, with luminaires of CRI 90+ receiving a 10% allowance.
There are significant changes to allowances for colour quality, colour temperature , lighting controls and dimming.
The changes can be accommodated through smart lighting design, using more efficient luminaires and making the most of allowances available.
Given that these changes are compulsory from May 2020, specification of efficient lighting products is a key focus in the transition period.
Many products available from Pierlite such as our DOT downlight ranges and our Oculed and Momentum troffers have been developed with optimum energy efficiency in mind, and will support our customers as we move through the introductory period of the J6 changes. As will our offering of controls systems and dimming technology.
Pierlite's specification representatives and expert lighting designers are available to work with customers
on how best to achieve the new requirements. Click here to send an enquiry or contact us on 1300 799 300.